BBNaija star, Angel Agnes Smith has drummed support for the old way people used to dress in the early 2000's.
According to Angel, actors Aki and Pawpaw captivated our movie screens in the early 2000's with their classic dressing style and she wishes the people of this era would return to the old way of dressing.
In her opinion, bringing back that dressing like the hair, the boot cut jeans, the make-up, crop tops, thin-lined brows would be nothing short of amazing.
In her words, "All the looks I saw in the Aki and Pawpaw film premiere were so goated. I wish all of us would just go back to dressing the way we dressed in the early 2000s. The hair, the boot cut jeans, the make-up, crop tops, thin-lined brows, really short skirts, mesh outfits, etc. are really amazing pieces of clothing."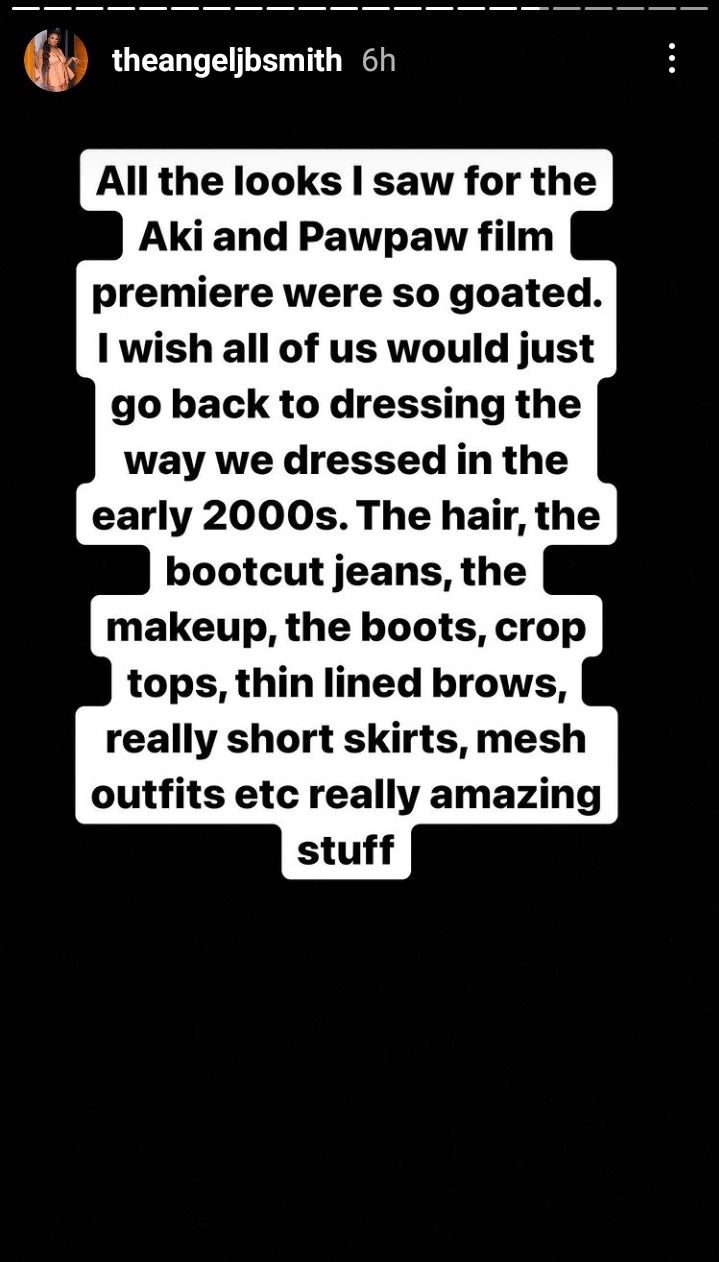 Upon her return flight from Dubai, Angel acknowledged her devastated state.
The influencer claimed that she has been suffering a respiratory ailment since she and her companions traveled on a sponsored trip to Dubai a few days ago to attend the 2021 edition of the One Africa music festival provided of Pepsi.
Angel apologized to her fans and other brands with which she collaborates. She requested for a week's rest, claiming that she would need to be at her best to perform properly.
She wrote: "Sorry I've been Mia, I've been really ill with a respiratory infection since I got back from Dubai. This is a formal apology to all the brands I'm working with and about to work with and to of course my fans. I cannot perform well if I'm not at my best, please give me the grace of this week to fully recover and I will be back to my best again. Thank you."