I love You, Be Good Till Mummy Comes Back – Actress Akuapem Poloo Writes Son As She's Sentenced To Jail Over N*de Photo With HimThe actress took to Instagram to share an emotional message to her seven-year-old son, as she gets set to go to jail.
Popular Ghanaian actress, Akuapem Poloo who was sent to jail over a n*de photo with her son has penned an emotional message to him.
Recall, on April 16, 2021, the actress was arrested, arraigned and sentenced to 90 days imprisonment by an Accra Circuit Court, over the publication of "obscene material and domestic vi*lence", after she made a post on IG where she went n*ked while posing with her seven-year-old son.
Following the sentence, the actress made an appeal challenging her 90 days custodial sentence which has now been dismissed by a High Court sitting in Accra, Ghana.
According to MyJoyFM, in a ruling on Wednesday morning, December 1, 2021, the Criminal Division of the court presided over by Justice Ruby Aryeetey upheld the Circuit court decision on grounds that the Circuit court's decision was not manifestly excessive.
The court also ordered that her son should be given to any competent person in the family to take care of him, while his mother serves her sentence at the Nsawam Prison.
The actress has now taken to Instagram to share an emotional message to her seven-year old son, as she gets set to go to jail.In her words;
In her words;
"SON I LOVE YOU AND GOD IS WITH YOU ALWAYS YOU KNOW 💋💋💋💋💋💋BE GOOD TILL MUMMY COMES BACK 🙏 GOD IS IN CONTROL ALWAYS"Wizkid announces new song with Burna Boy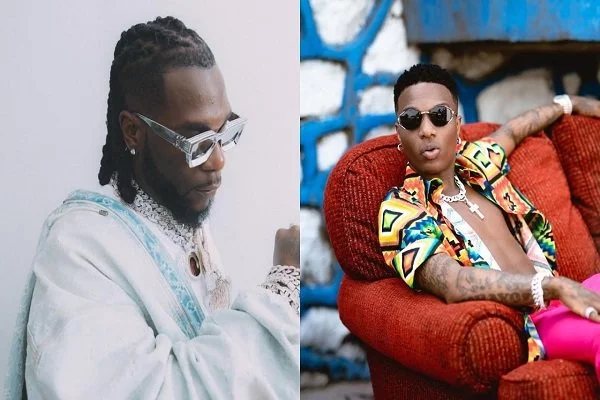 Superstar Wizkid has revealed his decision to release a new song with Burna Boy.
Wizkid made this known at the O2 Arena while performing with his colleague Burna Boy.
"By the way tonight, I want you all to know something tonight. Burna Boy and I are dropping a new song. We got a new video, everything coming for you guys. So don't dull, don't sleep on a bicycle," Wizkid announced to fans.
Wizkid recently concluded his three-day concert in the United Kingdom.