Jaruma who initially declared that her products cannot work on most Nigerian rich men because of their spiritual protection has now made a U-turn.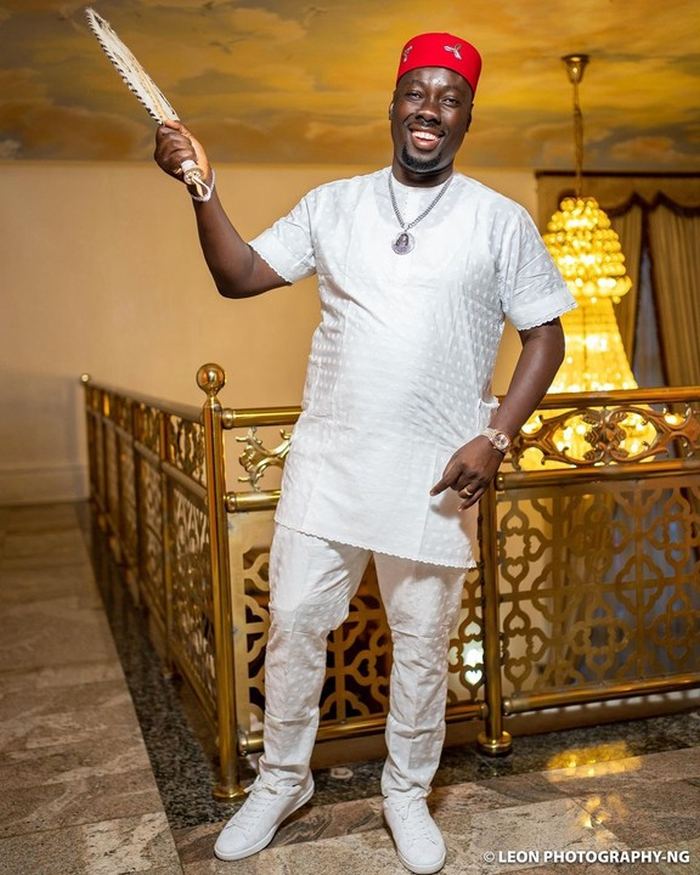 Recall that the Kanyamata seller in a video she shared on social media days ago, noted that Obi Cubana and several other men of his caliber have spiritual protection which makes it impossible for her products to work on them.
According to her, asides their spiritual protection Obi Cubana also has the backing of his wife, Ebele Iyiegbu making it more difficult to trap him with any kanyamata product.
At the time she advised ladies who desperately want to make the chairman of Cubana group their sugar daddy to first figure out a way to break his spiritual protection.
To the delight of her clients Jaruma has unveiled a new product which she claims can break the spiritual protection of any rich man making it easy to penetrate him.
"All rich influential people have Spiritual Protection This is the NEW Protection Breaker so that u can penetrate & get what u want from the person….!!!! This Protection Breaker can be used on BOTH MEN & WOMEN", she captioned the post unveiling the protection breaker.
An inquisitive follower then asked if this product will help her get billionaire businessman, Obi Cubana and Jaruma answered in the affirmative.
See their exchange below,