Big Brother Niaja season 6 housemate, Liquorose is currently under fire on social media for saying fellow housemate, Angel wears revealing outfits to attract men.
Liquorose in a conversation with some male housemates on Friday morning, August 6 stated that Angel loves to dress half-uncovered to get the attention of the male housemates.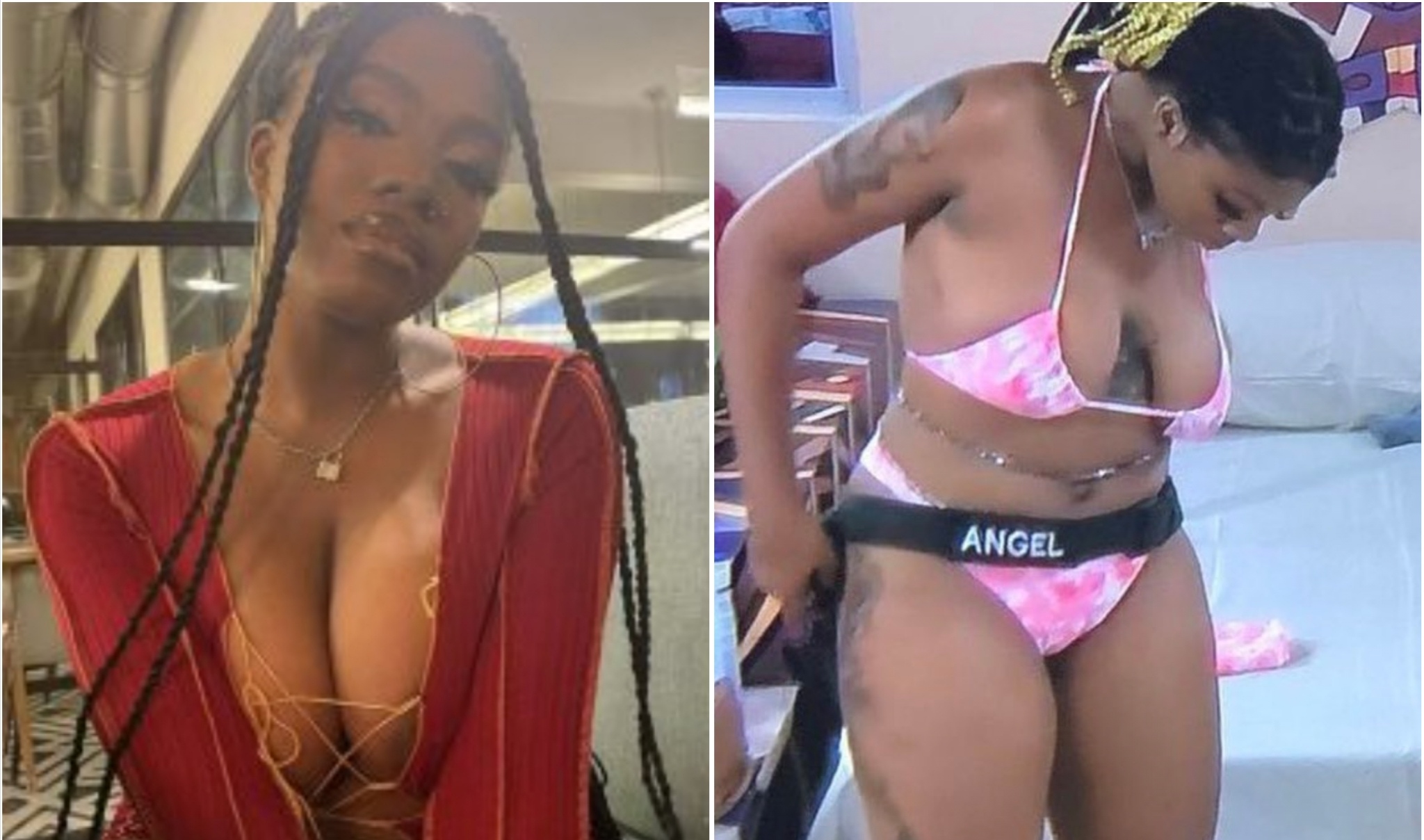 According to the professional dancer, 21-year-old Angel has been wearing revealing outfits in the house to get all the boys.
Her comment was not well received by viewers of the reality who have taken to social media to drag her to filth.
A Twitter user @Lonewolf wrote, "If Liquorose slut-shamed Angel then I'm very disappointed. I honestly don't care what was said, you never slut shame anyone period."
@Babygirl wrote, "Truth is Bitter! Liquorose doesn't want to entertain the fact that Emmanuel is obviously not into her so instead of getting the message she's attacking the messenger. Slut-shaming Angel because of Emmanuel."
Meanwhile some fans averred that their favourite didn't slut shame Angel with her comment but only stating the obvious.
@dEl_Faruqq wrote,
"Slut shaming would have to be when you actually slut shame, not when you are stating the obvious, who doesn't know she loves to parade herself naked in the name of body positivity or whatever the f they call it? For the umpteenth time, leave Liquorose alone."