Nigerian crossdressers, Jay Boogie and Dee Vah has taken to social media to drag their colleague, Bobrisky to filth.
The duo in a video shared on Instagram expressed their displeasure as they noted that the controversial crossdresser, Bob is a bad representation of their community.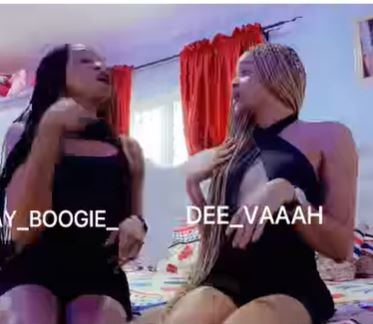 Jay Boogie and Dee Vah who noted that they were speaking on behalf of the trans community berated Bobrisky for tagging them "upcoming Brobriskys" in one of his posts and constantly claiming to be the "queen".
They urged him to come down from his high horse while reminding him that pride comes before a fall.
In a lengthy Instagram post, Jay Boogie wrote,
"Enough is Enough, words even fail us. I'm still in awe of perplexity and so mystified as to how Idris has still refused to be rational, sensible, courteous and mature. Call it whatever you want to call it, this is us speaking for the trans community. Idris you are reflection of what they perceive us to be. Hence, you get us mortified at every given chance that you get. The level of grace and eloquence ourselves and yourself carry has a huge disparity! And you are always threatened even with your wealth and fame.
Come down from your high horse, it's still very low. Pride goes before a fall and you never see anything you do as wrong because your consuming ego has carried your senses away! Apparently right now you're empty and void. Who are your upcoming bobrisky's or who is dragging any queendom with you? Paranoia, it's the irrational fear that something or someone is coming after you! And you have envisaged what the future holds for you with us in it and you can't bear the heat!
They also shared screenshots of Bobrisky's posts which triggered them, see the screenshots below,